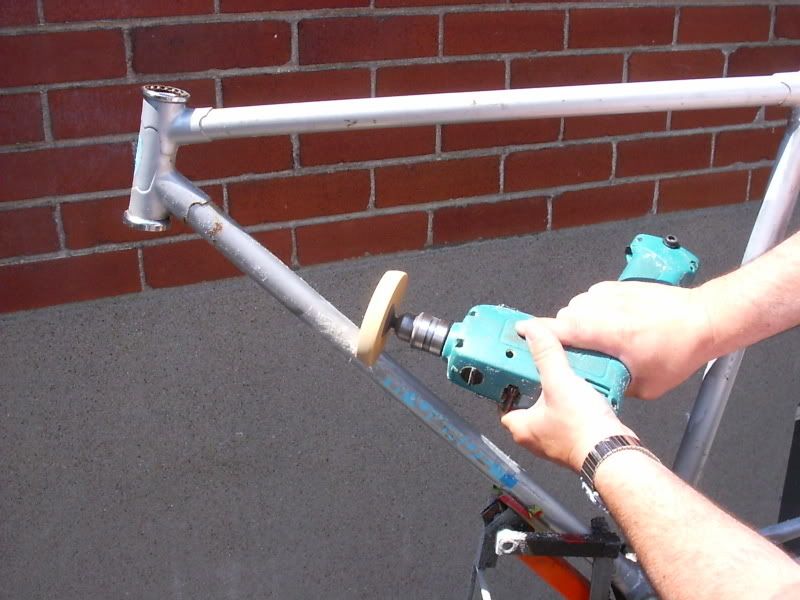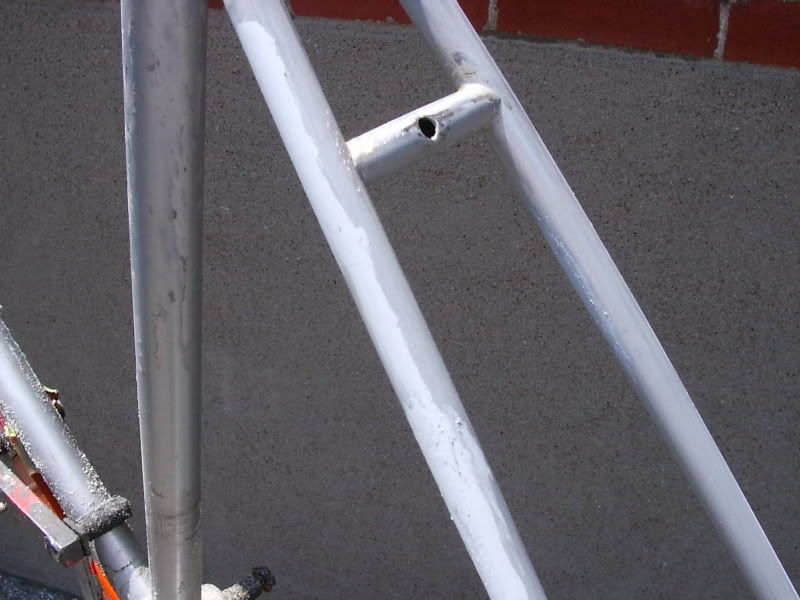 Well work has begun! The worst part of it anyways. Removing stickers is about the worst possible thing you can have to do on a bicycle. Especially when they have been on there for 25 years or more. Those darn things are burnt to a crisp at some point and then frozen like ice in a sick cycle of seasons for all this time. So you can be sure they won't give up without a fight.
Sometimes you just warm up the glue in the back by blowing hot air on the stickers with a hair dryer and they will come off pretty easy. Well it wasn't going to be the case with this one. Tried the hair dryer method and these damn things decided to come off one little tiny bit at a time. AAAARGH! So I had this rubber wheel around that you just put into your drill and it is suppose to rub them out. It works but still requires some patience. Guess I wasn't going to have an easy time with this one no matter what. I sure hope that it is not a prelude to more cursing down the road. Trust me, cursing in French Canadian is not pretty.
Once that was done, I started to take care of removing the rust from the frame. There is a lot of it and I decided to use my Dremel tool with a sandpaper drum. Only issue with this technique is that you remove a little bit of steel from the frame and this will affect the finish. I decided to use some putty to smooth out everything. I used model putty from Tamiya. It is very expensive, but the end result will be worth every penny. The key to a great bike paint job first and foremost is a well prepared surface.
Til next time, Godspeed.
Gerry